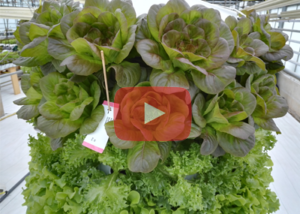 The aponix vertical barrel is a solution to enable local or 'hyperlocal' edible plant production in 3D. The mission is to eliminate food miles and waste around food logistics and at the same time delivering more varieties harvested at the ideal ripeness to consumers delivering much higher nutrition and more fun. And aponix explicitly addresses commercial activities _and_ end prosumers. Any plant which eventually is consumed from such a system will be a win for planet and people.
Aponix provides robust horticulture building blocks that make it possible to set up grow spaces efficiently within a 3-dimensional cultivation space. That is the main difference to the standard methods using NFT channels or DWC methods, which are one or layered 2D and usually organized in fixed, very individual and immobile structures like racks, which create more practical challenges than they solve.
Grow space setup
The aponix vertical barrel incorporates a bunch of valuable key features that allow for a very versatile setup of a new type of urban farms with much smaller 2D footprint than their traditional commercial counterparts urban locations, for outdoor and indoor farming. The aponix barrel is designed to allow you to quickly grow a clean and organic garden. Quality and usability make the difference!
The aponix vertical barrels are suitable to grow herbs and lettuces in  vertical gardening/farming situations.
Plants get their nutrients from vertical drip irrigation generated by one inverted sprinkler or our water buffer top inside each vertical cylinder ('barrel'), converting it into a giant vertical 3D-NFT! There is also a soil-based version and other options for indoor farming. The outside can be configured according to crop size. Height and number of grow spaces are always flexible.