If you are interested in more detail or purchased the aponix.eu vertical barrel already, this is where you find the more detailed construction manuals for the different and most common setup variants.
Navigation
---
Basic ring segment assembly of aponix parts
Construction manuals
---

(2019-04): Manual assembly soilless standalone barrel.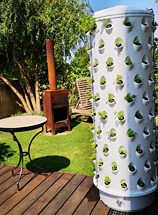 More links:
---

(2018-06): Manual for substrate based standing barrel.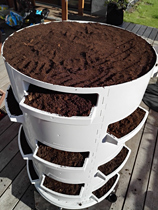 More links:
---

(2018-03): Rolling metal base for closed stand, welding/building plan.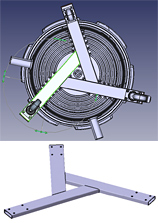 Until we can provide this important part ourselves, here is the building plan to set up a perfectly fitting triangle roller base for yourself. It consists of 3 simple standard rectangular metal parts welded together and it fits under our closed base – usable for substrate based and soils standalone setups.
---
Other things you might need / external links
---
Archive of old construction manuals
---

(2017-01): The manual for assembly and setup of generation 2 parts. Contents: Pre-requisites for running vertical barrels. Positioning of barrels in your production facility. System connection for circulation. Scope of delivery. Barrel assembly. Maintenance and cleaning. Storing parts. Dimensioning the pump. Material info.
---

! Old version (2016): The manual for assembly and setup of the generation 1 + 2 parts. Parts from generation 1 (prototype) will no longer be available as of October 2016.
---
Images




Drill holes anywhere













Prototyping 2015